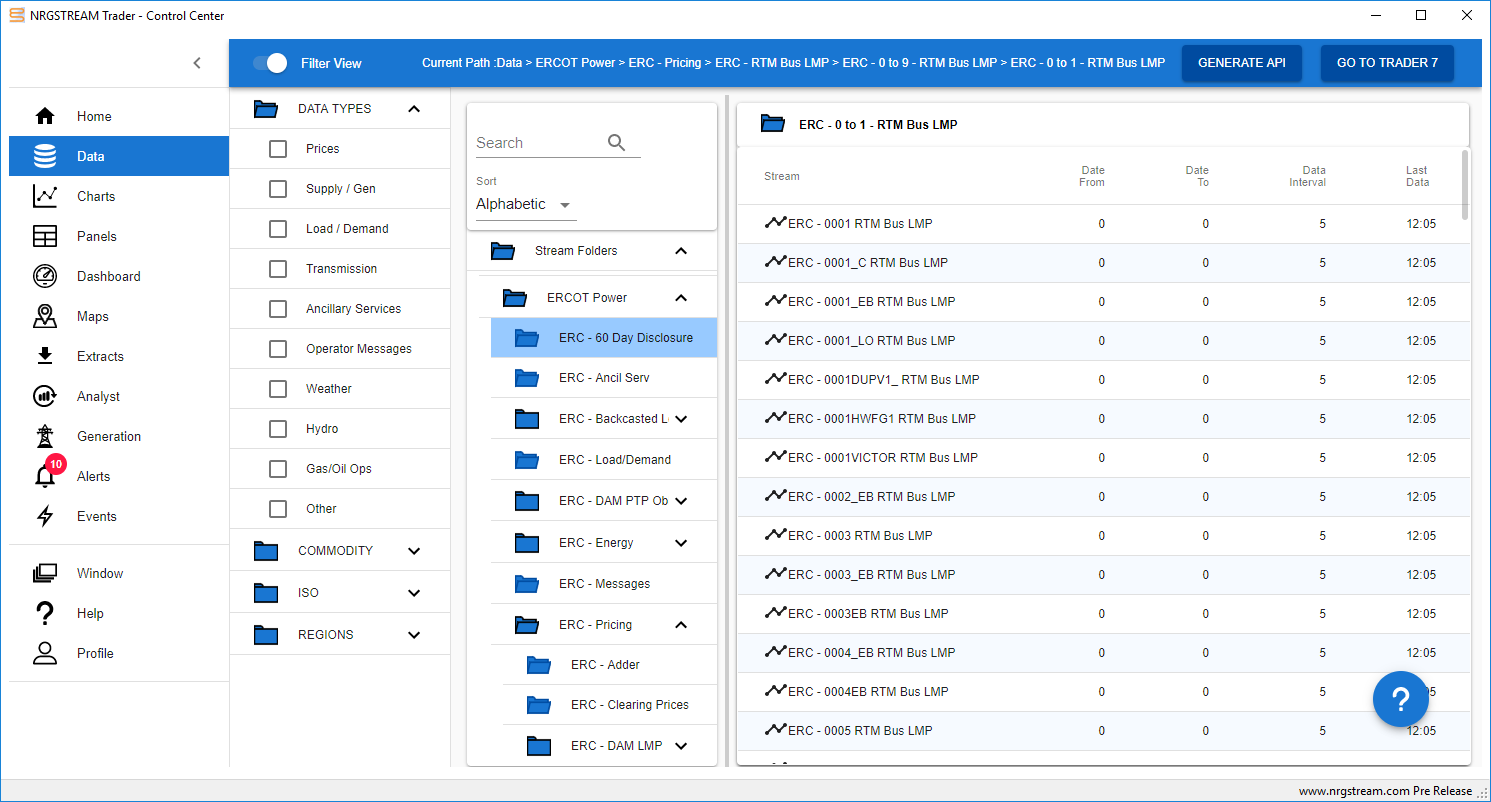 Solutions Overview
At NRGSTREAM we provide superior solutions combined with the best coverage in the North American power sector.
Visualize... advanced visualization tools such as charts, panels and maps to monitor power markets.
Analyze... on demand automated data extraction tools provide easy access to billions of rows of information.
Realize... better information leads to more profitable and timely results.
All the information you need, when you need it. Always accurate. Always available.